Ponsford Group
Monash-Epworth Rehabilitation Research Centre (MERRC)
Group Leader : Professor Jennie Ponsford
Research theme : Brain Injury and Rehabilitation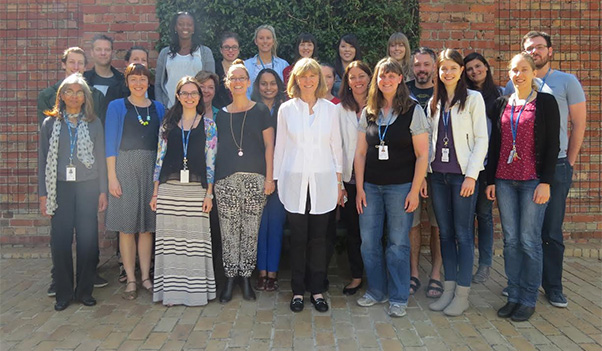 Group team members
Researchers
PhD/DPsych students
Honours students

Professor Jennie Ponsford
Dr Marina Downing
Dr Kate Gould
Dr Gershon Spitz
Dr Cally Richardson
Dr Kelly Sinclair
Dr Lisa Johnston
Ms Meagan Carty
Ms Mary Ryan
Ms Jade Murray
Ms Natalie Grima
Ms Yvette Always
Ms Jessica Trevena-Peters
Ms Felicity Klopper
Ms Alicia Dymowski
Ms Jane Dahm
Ms Lingani Mbakile
Ms Coco Bernard
Ms Clare Kempnich
Ms Jacqueline Owens
Ms Sylvia Nguyen
Ms Caroline Roberts
Dr Adam Mckay
Dr Catherine Willmott
Dr Rene Stolwyk
Dr Dana Wong

Mr James Gooden
Ms Natalie Grima
Ms Yvette Always
Ms Jessica Trevena-Peters
Ms Sylvia Nguyen
Ms Alicia Dymowski
Ms Jane Dahm
Ms Lingani Mbakile
Ms Coco Bernard
Ms Jacqueline Owens
Ms Caroline Roberts
Mr Shayden Bryce
Ms Toni Witheil
Ms Pamela Ross
Ms Tijana Mihaljcic
Ms Kate Cameron
Ms Amy Lee
Ms Celia Pais

Ms Jasmine Love
Ms Nicola Wheeler
Our vision and mission statement
This group, which comprises the Monash-Epworth Rehabilitation Research Centre conducts ethical, innovative and internationally competitive research investigating outcomes and the effectiveness of intervention programs for individuals with brain injury or orthopaedic injury sustained as a result of trauma, with the ultimate aim of maximising their functional, psychological and social outcomes.
Group's activities summary
The group conducts research focused on individuals with traumatic brain injury (TBI), but also those with orthopeadic injury and stroke. For 25 years it has been conducting a longitudinal outcome study, examining aspects of outcome in a cohort of more than 3000 patients after TBI. This ongoing study has identified the nature and significance of cognitive and behavioural effects of TBI, but also the psychological and social consequences. It has investigated factors predicting long-term outcome, with specific studies focusing on the influence of age, gender, genetic status and cultural background on outcome and response to injury. Imaging studies have investigated the brain changes associated with specific cognitive disorders and brain changes over time after injury. Specific studies have investigated psychiatric disorders after TBI, as well as fatigue and sleep disturbance and assessment of driving capability after TBI. Other studies have focused on outcome following orthopaedic trauma, highlighting the significance of pain and post-traumatic stress. MERRC also has a strong translational focus. Guidelines for cognitive rehabilitation have been developed and their use evaluated. Based on its investigations, treatments for various common problems following TBI have been developed and are being evaluated , with a view to enhancing functional outcomes. Current trials include an NHMRC-funded trial of motivational interviewing and cognitive behavior therapy for anxiety and depression following TBI, a Victorian Neurotrauma Initiative-funded trial of Light therapy for fatigue and sleepiness after TBI, an NHMRC-funded trial evaluating the efficacy of melatonin to alleviate sleep disturbance following TBI, a trial funded by our NHMRC-Centre of Research Excellence and Epworth Research Institute, evaluating cognitive behavior therapy for fatigue and sleep disturbance following TBI, an Epworth Research Institute funded trial of treatment of attentional problems with methylphenidate and cognitive training, and an ISCRR-funded randomized controlled trial of early therapy after TBI.
The group includes many students at honours and doctoral levels. Extensive collaborations have been developed with the Alfred hospital, National Trauma Research Institute (NTRI), the Victorian State Trauma Registry, the Australian Centre for Posttraumatic Mental Health, ISCRR, the TAC and Australia's other leading TBI translational researchers through the NHMRC-funded Centre of Excellence in TBI Psychosocial Rehabilitation. Funding sources include the NNHMRC, ISCRR, TAC, Epworth Healthcare, Monash University and the Jack Brockhoff Foundation.