Edwards Group
Group Leader : Dr. Bradley Edwards
Research theme : Sleep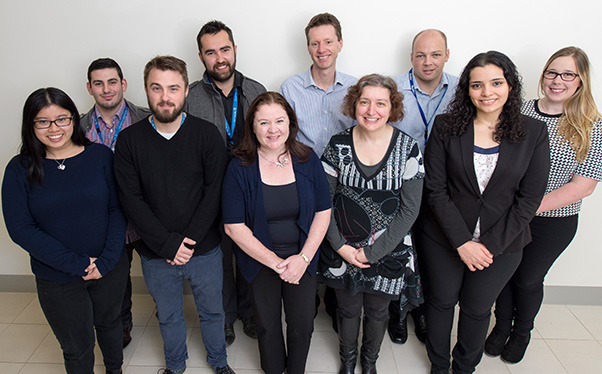 Group team members
Researchers
Research Support Staff
PhD/DPsych Students
Honours Students
3rd year Students

Dr. Bradley Edwards, PhD.
Dr. Garun Hamilton, MBBS, FRACP, PhD.
Dr. Simon Joosten, MBBS, FRACP, PhD.
Dr. Shane Landry, PhD.

Christopher Andara
Sara Bowditch
Andrew Laing

Ladan Ghazi
Ai-Ming Wong

Christopher Andara
Wesley Tay
Thviya Nyanasegar

Natalie Saunders
Our vision and mission statement
Good sleep is fundamental to general health and performance. Our mission is to understand the physiological processes that control sleep and wakefulness, and the causes of abnormal sleep in order to promote optimal health and well-being. We hope that with this knowledge we will be able to develop novel treatments and preventative measures for several common sleep disorders.
Group's activities summary
Developing novel therapies for the treatment of Obstructive Sleep Apnoea: Current clinical management of obstructive sleep apnoea (OSA), a common sleep disorder, uses constant positive airway pressure as first-line treatment but is poorly tolerated by many. Consequently, a more sophisticated/personalised approach to better target treatments to differing underlying physiological deficits and their characteristic respiratory phenotypes is required. This research stream aims to test 1) understand the physiology causing an individual's OSA and 2) use this information to refine deployable methods to allow personalised treatment of OSA using therapies targeted to each individual's main causal deficits.
Understanding why obesity causes sleep problems: Obesity has become a public health crisis impacting one in three Australians. Obstructive sleep apnoea (OSA), a disorder characterized by repetitive collapse (apnoea) or partial collapse (hypopnoea) of the upper-airway during sleep, is one of the most common medical complications of obesity and is independently associated with significant cardiovascular morbidity/mortality. However, the exact mechanisms by which obesity increases the risk of OSA are poorly understood. Using a variety of novel physiological approaches, we are investigating how obesity causes OSA. Understanding the important factor(s) involved linking obesity with OSA is crucial for developing more effective interventions and treatment strategies.