Alana
Bachelor of Physiotherapy (Honours)
Studying Physiotherapy was the best decision I ever made. The course is well designed to bring all of the relevant information together; making it easy to learn and grow in to the best Physiotherapist's possible. The hands-on nature of the course allows students to apply the knowledge in real-life scenarios and develop the required clinical skills.
Being a part of the "Physio Family" has created an engaging and supportive learning environment, where help and care is always available when needed."
---
Ariana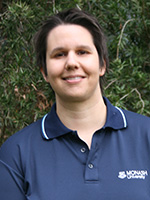 Bachelor of Physiotherapy (Honours)
Physiotherapy is an exciting course that offers a structured academic program with an emphasis on practical application, as well as unique opportunities for personal and professional growth.
The passionate and experienced staff challenge and inspire your best, providing an unparalleled quality of education and an incredible sense of personal accomplishment.
The Peninsula campus has exceptional facilities and resources, as well as a great energy and friendly atmosphere. The variety of experiences and the great people are what make being a part of the course so rewarding.
---
James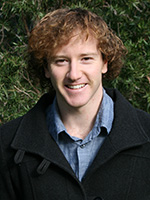 Bachelor of Physiotherapy (Honours)
I have always aspired to become a Physiotherapist. I am fascinated with the way the body works, and being able to apply it to improve the quality of life of patients excites me.
The course also provides opportunities for students who wish to further exceed in their studies. I have been lucky enough to be a part of the Advanced Research stream, which allows me to conduct my own study and write a thesis. It is great research experience.
The course is preparing me to become the most skilful and knowledgeable physiotherapist I can possibly be.
---
Jerome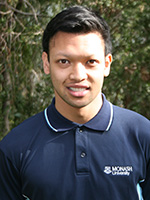 Bachelor of Physiotherapy (Honours)
The Physiotherapy course is immersive, challenging and rewarding. The course has cemented a nurturing and fun learning environment that is brought forward by a practical and hands on teaching style. Fundamental lessons and skills are taught by established professionals, of who are already professional physiotherapists, building on a patient focussed approach. The course is fast and challenging, where strong relationships and bonds are made.
The Physiotherapy course is a fascinating and enjoyable course.
---
Natasha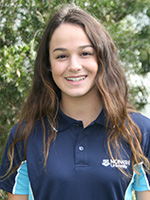 Bachelor of Physiotherapy (Honours)
As I reflect back upon my time so far as a physiotherapy student, I can confidently say that I have flourished as a person and learnt more than I ever have before. The course not only teaches you the ins and outs of the human body, but also provides you with an opportunity to build confidence and develop a unique set of life skills. The physiotherapy students are a tight knit group, like a family, which also gives you a great opportunity to make some long lasting friendships.
My advice to anyone interested in studying this course, is to work hard and aim big, as the outcomes are so rewarding.
---
Shao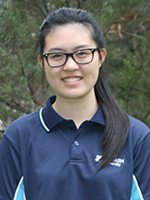 Bachelor of Physiotherapy (Honours)
Being one of the students that has come from a non-sporting background, it was great to learn that Physiotherapists are able to cater for a large spectrum of people.
In the course, we learn many different aspects of physiotherapy, including musculoskeletal, cardiorespiratory and neurology. Many of the teaching staff are practising physiotherapists, so if you are lucky, they may share a story or two of their experiences.
The course is challenging, but if you are willing to invest time and effort, you will gain a lot. Not to mention there are plenty of social activities.