What happens when FODMAPs are mal-absorbed by the small intestine?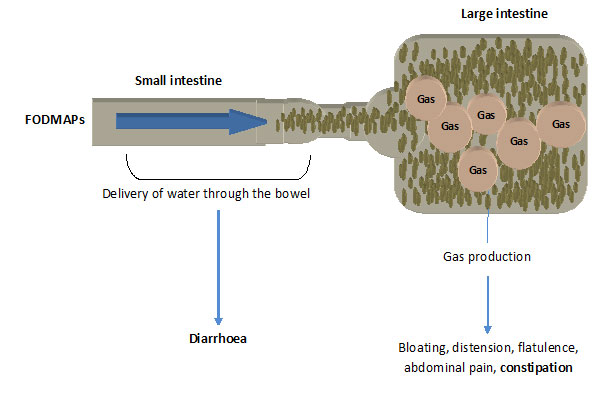 The Monash University Low FODMAP DietTM approach is based on detailed analysis of foods for FODMAP content. The research team have established in their laboratory the analytical techniques required to identify and quantify FODMAPs in foods. The team are assembling detailed composition tables. Examples of high FODMAP foods and low FODMAP alternatives and sample meal plans are given in the Tables.
Dietary restriction of poorly absorbed FODMAPs is a specialised area of nutrition. We recommend that individuals with IBS/FGID seek the guidance of dietitian with experience in this area. We recommend that the diet is trialled for 6-8 weeks followed by review. The dietitian will help guide the re-introduction of FODMAP-containing foods (which foods and how much) into the diet.