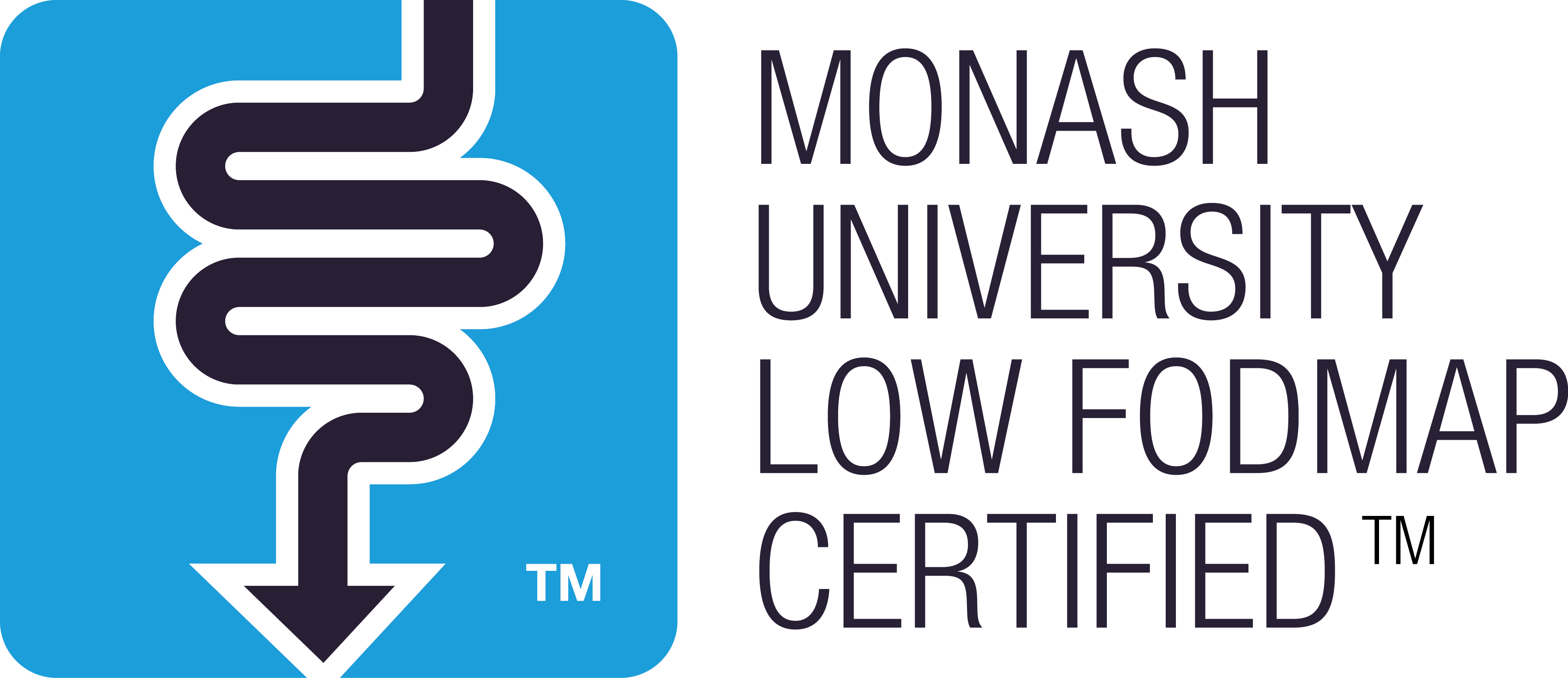 For Health Care Professionals
The Monash University Low FODMAP Certification Program

The Monash University Low FODMAP Certification Program aims to make it easier for consumers with Irritable Bowel Syndrome (IBS) to identify and select low FODMAP food choices in the supermarket. The program was developed in response to overwhelming consumer demand for brand specific information to be listed in the Monash University Low FODMAP Diet app.
Only foods which meet strict FODMAP criteria are eligible for the program. All FODMAP testing is undertaken by laboratories run by the Department of Gastroenterology at Monash University.
Monash University charges a fee to food manufacturers who join the certification program. This fee covers administrative costs associated with running the program, with all remaining funds supporting the department's major research program into the dietary management of IBS.
Low FODMAP dietary recommendations

Health professionals should be advised that a low FODMAP diet should only be prescribed to patients with formally diagnosed IBS. A formal diagnosis of IBS is important to ensure that more insidious conditions with common symptoms (diverticulitis, coeliac disease, inflammatory bowel disease and colorectal cancer) are ruled out.
Health professionals should also note that a low FODMAP diet is not a lifetime diet. Rather, a strict low FODMAP diet should be followed for a period of only 2-6 weeks. Then, under the guidance of an experienced dietitian, FODMAP containing foods should be reintroduced to a level of acceptable tolerance.
The liberalisation of FODMAP intake is important for a number of reasons.
Many people with IBS are able to reintroduce FODMAP containing foods and maintain good symptom control.

Many high FODMAP foods are also high in natural prebiotics (fibres that promote the growth of good bacteria in our bowel).

Liberalising FODMAP intake avoids unnecessary food restrictions and helps to ensure that the patient consumes a nutritious, varied diet.