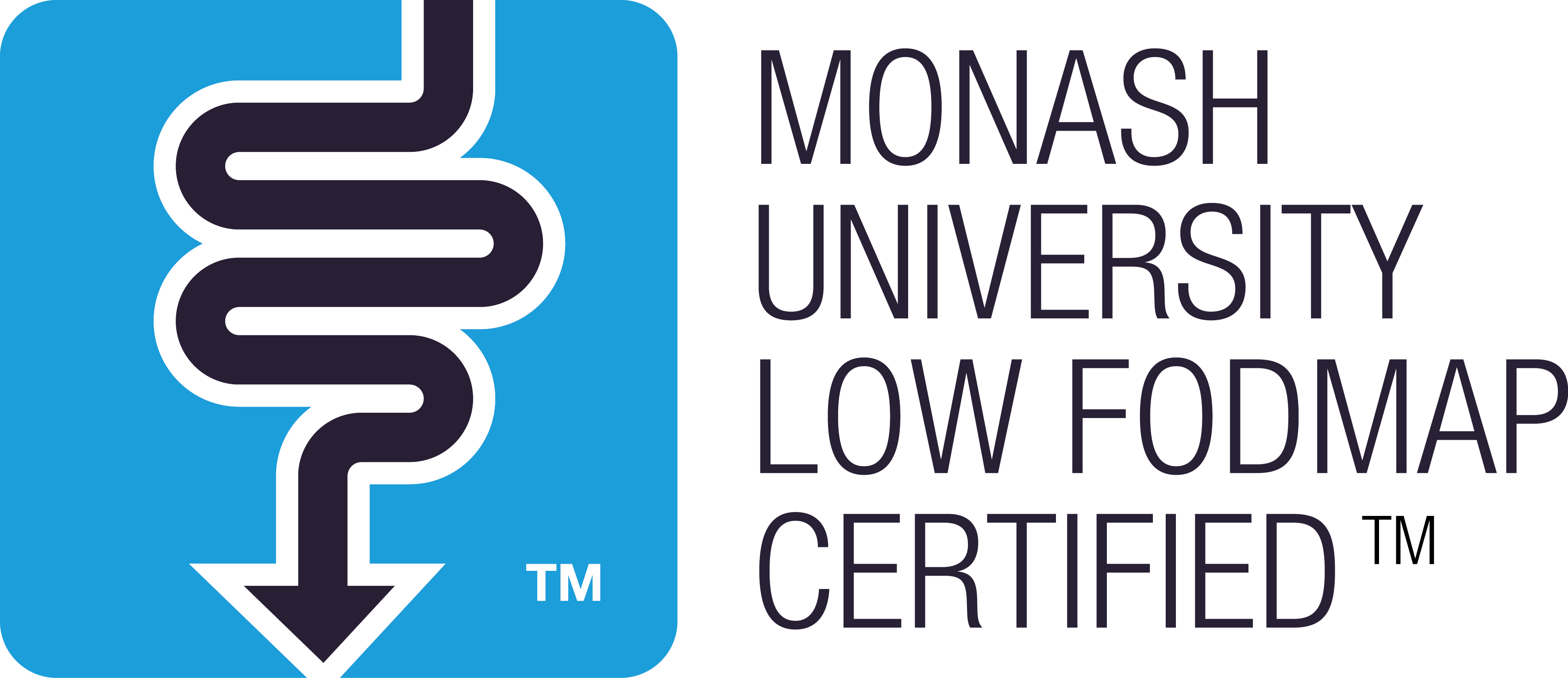 Eligibility Criteria
Major categories of foods that are suitable for the Monash University Low FODMAP Certification Program include:
Breads, cereals, flours and grain products
Legumes, nuts and seeds
Fresh fruit and fruit products
Fresh vegetables and vegetable products
Milk, dairy products and alternatives
Meat, fish and egg products

Fats and oil products

Condiments (including sauces, dips, spreads and herb and spice products)
Confectionary (including sugar and syrup products)

Snacks, bars and cookies
Beverages
Nutritional drinks
Products will be considered ineligible for the program if:
They contain very high FODMAP ingredients (e.g. garlic, onion, honey or their derivatives)
They include

added

FODMAPs including fructo-oligosaccharides (FOS), inulin, maltitol, xylitol, erythritol, lactitiol or isomalt.
FODMAP Criteria
The low FODMAP criteria are analysed on a per serving basis for each food product. A laboratory which is run by the Department of Gastroenterology at Monash University will measure the FODMAP content of each product.