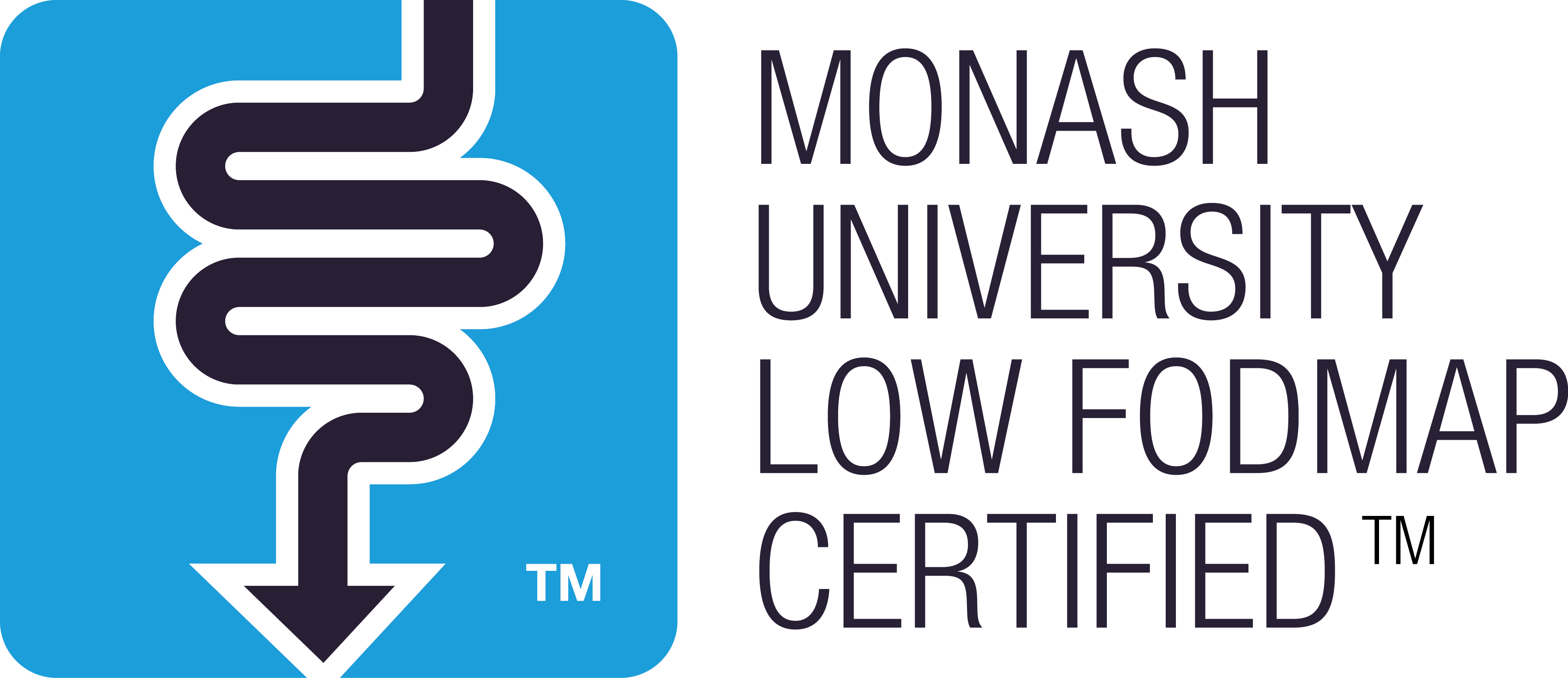 Eligibility Criteria
To be eligible for the Monash University Low FODMAP Certification Program, foods (being a food or beverage) must:
1. Meet the low FODMAP criteriaa;
2. Not include any of the ingredients set out in note b belowb; and
3. Not be a Therapeutic Goodc.
Notes:
a. The low FODMAP criteria is based on a per serving basis for each product. A Monash University approved testing body will measure the FODMAP content.
b. The following foods are not eligible for certification:
- Foods that include garlic, onion or their derivatives.
- Foods that include added FODMAPs (including fructo-oligosaccharides (FOS), inulin and polyols (other than sorbitol and mannitol) maltitol, xylitol, erythritol, lactitiol and isomalt).
c. "Therapeutic Good" has the meaning given to it in the Therapeutic Goods Act 1989 (Commonwealth) as amended from time to time.